About
---
Experienced Salesperson with a demonstrated history of working in the real estate industry. Skilled in Negotiation, Sales, Investment Properties, Waterfront Properties, and New construction Sales. Strong sales and customer service professional, graduated from John Abbott College.
Properties
---

Loading
Testimonials
---
Karine Thiffault recommends Mauricio Rosillo Remax Royal Jordan, Courtier Immobilier. February 26 · Je suis un peu en retard, presque 1an dans notre première maison et nous sommes vraiment heureux !Nous avons adoré ton service Mauricio! Tu est présent, à l'écoute, patient et nous avons eu du plaisir à faire toutes les procédures avec toi!! merciii
Thanks again for what you have done for our family, I will always remember. I was working today outside and I was thinking were I was at the same time last year. So thank's again I am so happy here.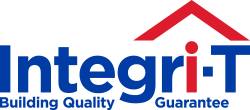 The key to solving latent (hidden) defects.
The Integri-T plan is a guarantee offered to buyers and sellers who want peace of mind in the event of latent defects. This unique coverage exclusive to RE/MAX provides financial protection to buyers and sellers in case of a claim.
Learn more